Government Links for Houston



Senator Charlie Huggins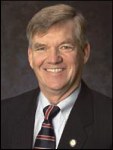 District Office 600 E Railroad Avenue Wasilla AK 99654 907-376-4866
907-373-4724 Fax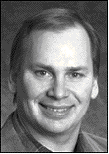 Representative Mark Neuman E-Update State Capitol, Room 432 Juneau, AK 99801-1182 Phone: 907-465-2679 Fax: 907-465-4822 Toll Free: 800-505-2679 Rep_Mark_Neuman@legis.state.ak.us
April 6, 2007
From the desk of Rep. Mark Neuman Greetings from Juneau on this the 81st day of the legislative session. I'm looking forward to being back in the district this Easter weekend and to meeting with some of you at the next Town Hall Meeting scheduled for April 14th at Settlers Bay. Alaska Gasline Inducement Act (AGIA) is one of the most important pieces of legislation moving through the Capitol this year. The Resources Committee plans an aggressive schedule to review the revisions suggested by the House Special Committee on Oil & Gas. The Committee will convene a 10-day series of meetings on the bill, CSHB 177, beginning on Tuesday, April 10 at 1:00 pm in room 124 of the capitol building.
Alaska Gasline Inducement Act Hearings Tuesday, April 10 - Don Bullock, Leg. Legal Services Wednesday, April 11 through Saturday, April 14 - Industry testimony Monday, April 16 - Committee Q & A from industry Tuesday, April 17 - Committee Q & A from the Palin Administration Wednesday, April 18 - Public testimony Thursday, April 19 - Amendments Friday, April 20 - Amendments, close-out Our hope is to finish the proceedings in two weeks, but we realize the time needed for testimony and amendments is hard to anticipate, especially with the parallel bill moving in the Senate. We are undertaking the daily schedule to allow enough time for the Finance Committee to finish it up, have time for a healthy debate on the floor, and leave some leeway for a conference committee. During my first two years in the legislature, I was alarmed by the number of people who expressed concern over how little we are doing for vocational education. Fact is, we are facing a critical shortage of qualified workers. I'm happy to report that two pieces of legislation (HB 2 & HB 61) I sponsored have made it through the committee process and will be heard on the house floor next week.
Weekly briefings from Governor Palin's office are available at: http://www.state.ak.us/ The Resource Committee hearings on AGIA are recorded.
Assembly Member
Mr. Kluberton represents Assembly District No. 7, which encompasses the area from Meadow Lakes west to the border of the Borough, to the northern border of the Borough up to the Denali Highway , including Trapper Creek, Talkeetna, Willow , and Sheep Mountain areas.
Unless this is the official website of the Incorporated City of Houston, I'd prefer to not be listed there. There are getting to be too many "special interest" sites out there and I don't feel it is good judgment for me to become affiliated with organizations other than official government sites.
Regards, Tom